A short history of TOMICA.
If you've never heard of Tomica, that's okay, just think of it as the Hot Wheels or Matchbox of Japan. The story started back in 1970, when model cars mainly referred to imported 1/64 scale models of foreign cars or larger 1/43 scale models of Japanese cars for collectors. It was then that Tomica's founders embarked on their mission to give the children of Japan small diecast cars based on the vehicles produced by Japan's own automobile makers, cars that would fit in a child's hand. Since its inception, Tomica has continued to expand its product line to include more than just Japanese brand cars and trucks with many foreign models now becoming an integral part of the main collection.These days, most Japanese children own at least one Tomica vehicle.
The many faces of TOMICA.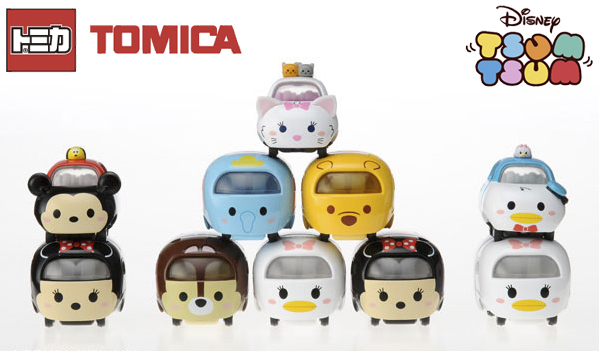 Next we'll look at some of the more recent interesting, and imaginative designs TOMICA has brought to collectors. Within the last decade, Tomica has expanded their lineup in many different ways, besides the traditional realistic vehicles they continue to release, many famous character lines were licensed resulting in very interesting mashups.
One popular release is the die-cast Thomas & Friends (AKA: Thomas the Tank Engine) range first made in 2004 with a new range that came in 2012 where the engines have couplings and a new track system. Also in 2012, Tomica announced the new series "Dream Tomica". This series features mini cars modeled after anime and game characters exceptionally popular with children, such as cars modeled after Pokémon characters, Hello Kitty from Sanrio, Peanuts characters and even Godzilla. The series is quite imaginative and now has an impressive range of designs popular with collectors.
Disney has also collaborated with Tomica to release "Disney Motors" vehicles inspired by it's famous characters including detailed renditions of Pixar's CARS and stackable Tsum Tsum vehicles.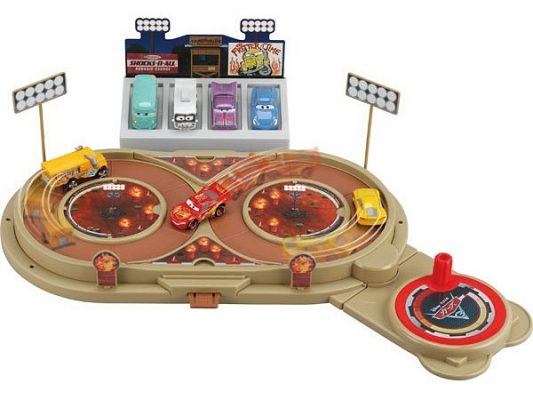 Furthermore in 2015 Star Wars came to the line up including character themed diecast cars as well as miniatures of popular vehicles from the Star Wars universe, they are surprisingly striking and great addition to the Tomica family. Besides individual vehicles, a large variety of playsets are also available to race your cars in or build entire cities for your vehicles to reside. From kid to collector, everyone can agree that Tomica has created an enduring fleet of palm sized fun!
Here at Hobby Spirit, we have a small collection of Tomica items available. Please let us know what your favorite Tomica lines are and what items you would like to see available in our online store. Thank you for reading, we hope to serve you soon!

Get 12% off any of our Tomica items by using this code at checkout: TOMICAHS1 (Limited to 30 coupons)