Visit our new location in the Center Concourse!
Hello, we have set up a store location at the Eastern Hills Mall just in time for the Holidays! We are starting small but hope to expand to a larger location in 2022. You might have noticed our updated logo as well, hope you like it!
What's in the store, why visit us?
As most of you know, we specialize in Pokémon products, other TCGs and games, fun stuff from Japan, as well as other pop culture merch and collectibles. We also started to carry some vintage video games which we hope to continue expand.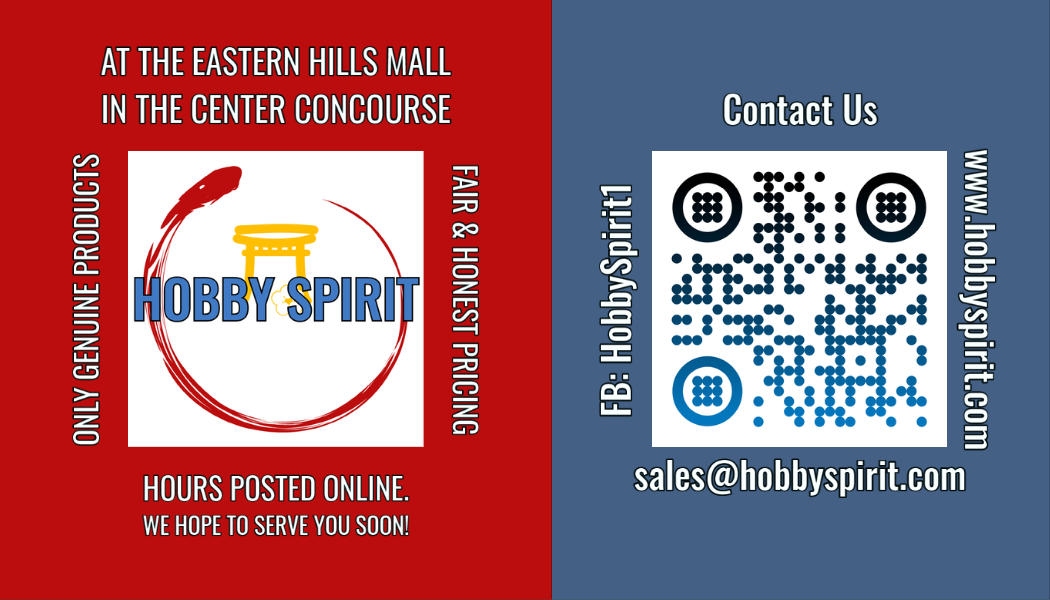 We work very hard to know the market and offer fair prices on all our products. Come visit us and support a local business that values its community and aims to be transparent to its customer base. We will always do our best to steer you in the right direction for what you want to purchase for yourself or as that perfect gift.
---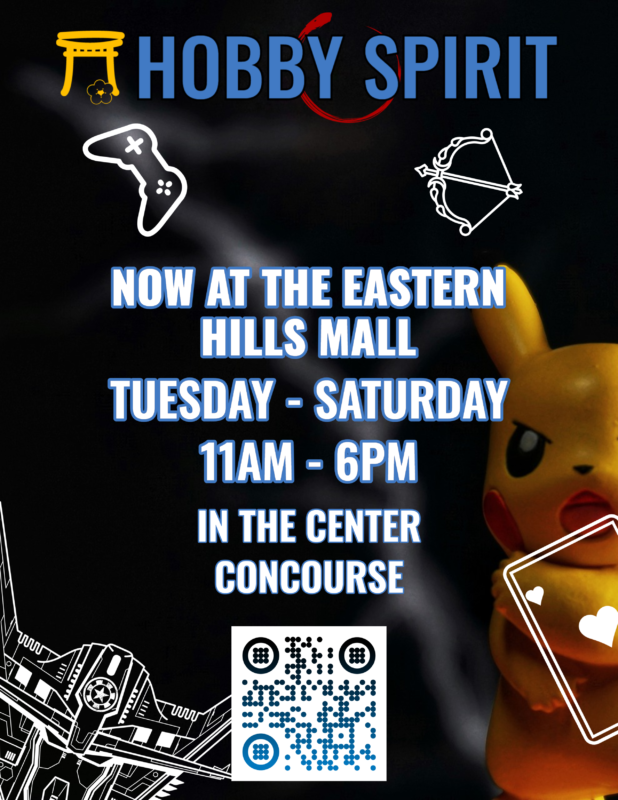 Hours will be posted at the store and on our Facebook page, currently TUES – SAT 11AM – 6 PM. We also still have our location in Unit 22 at the East Aurora Flea on SAT & SUN 9AM – 4:30PM.
We hope to serve you soon!