Unit 21 & 22 @ The East Aurora Flea Market
Hobby Spirit has once again made another change, we hope you'll agree for the better. We have moved our location at the The East Aurora Flea Market once again to UNIT 22 and partnered up with UNIT 21 to bring you a more complete HOBBY SPIRIT store experience. Besides being able to find many of our imported collectibles, games & toys, models, and other fun and unique items that you love on hobbyspirit.com as well as some you won't.
We will now have a great selection of COMICS from Jeff, more collectible FIGURES/TOYS from Brian, and a wonderful VINYL RECORD collection to choose from by Richard. We will of course have some FLEA MARKET fun items as well. We look forward to meeting you and helping you find the right item for yourself or gifts for the special fun and unique people in your life.
Our store experience is located just outside of East Aurora and very close to the 400 expressway. We are open 8:30 – 4:30 Saturday and Sunday at The East Aurora Flea Market. Please come visit us and the other great vendors at the market year round!
Shop Vs Online?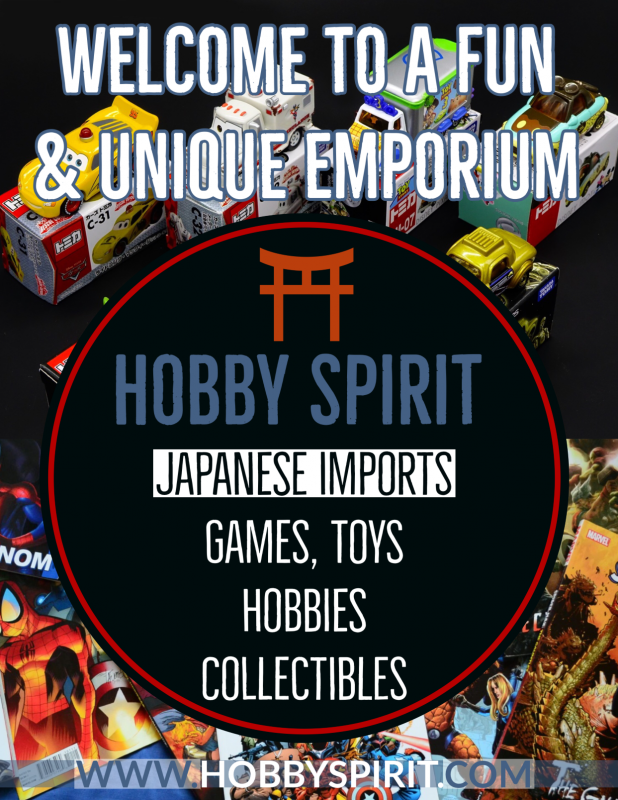 While bringing our whole selection to the store isn't feasible, we do bring quite a sampling of our inventory as well items not listed on hobbyspirit.com. You can now also enjoy the fruits of our partnership with the ability to discover a great selection of comics, wider variety of toys and figures, and vintage vinyl all at the same location.
Remember you can also order online and choose local pickup and grab it at the store or contact us to make sure we have an item you browsed at hobbyspirit.com on hand when you visit.
We hope to see you soon!